Does any of this sound like you?

"I love the idea of play but I don't really like to play with my kids. I mean I like the idea of playing with them but I don't know how to engage them in play."
"The kids constantly only want my attention. I'm thinking why did I buy all the beautiful toys just to have them sit looking pretty on the shelf?"
---
Do you ever feel...
FRUSTRATED from constantly having to entertain the kids, feeling like you're doing so much yet seemingly not doing enough
GUILTY from admitting that you actually don't enjoy playing with your children
THE PINCH of spending money on toys that seemed more bad investment than good
LIKE YOU'RE DROWNING IN TOYS but you also feel like you don't actually have much
---
Do you ever think...

I'm not DOING enough... to engage my child
I'm not DOING enough... to entertain my child
I'm not DOING enough... to ensure my child has the best start in life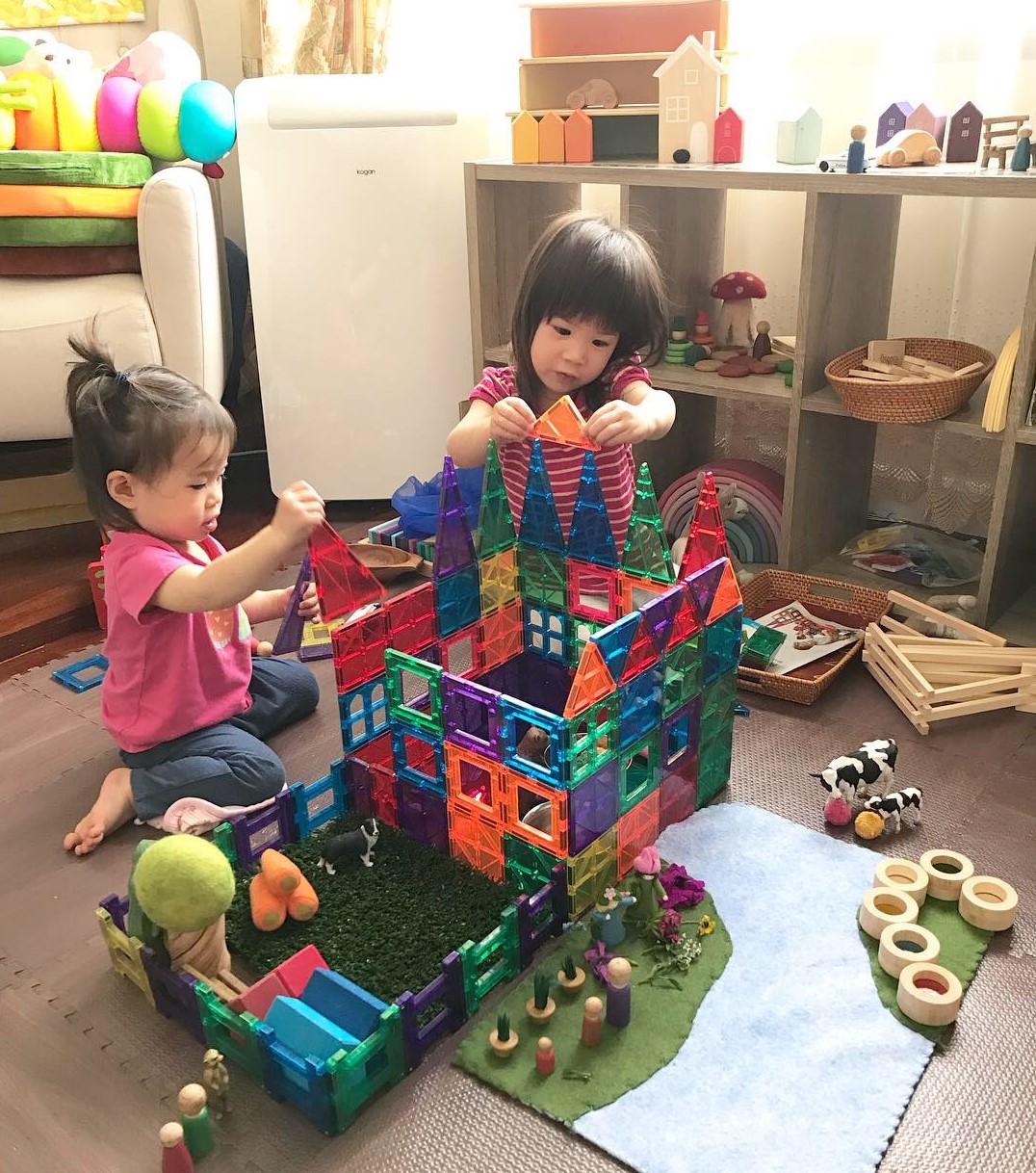 Friend, let me tell you!
It's NOT about the DOING
And it's EVERYTHING about the BEING
It's about...
BEING present... to connect
BEING attuned... to their interests
BEING observant... of teachable moments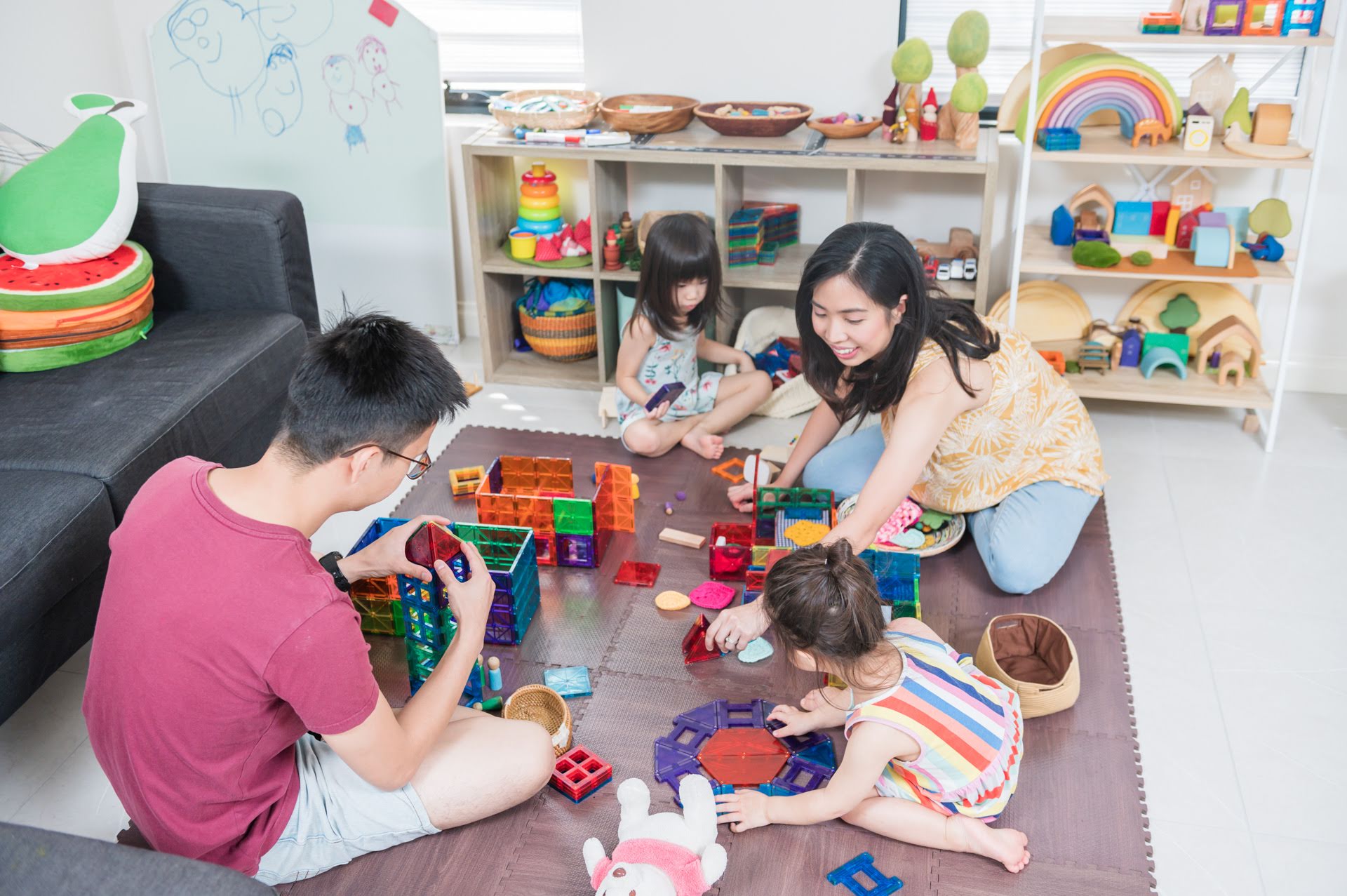 ---
*
Playing with your child doesn't have to be painful, boring or hard
It doesn't have to overwhelming or impossible
It can and should be easy and simple!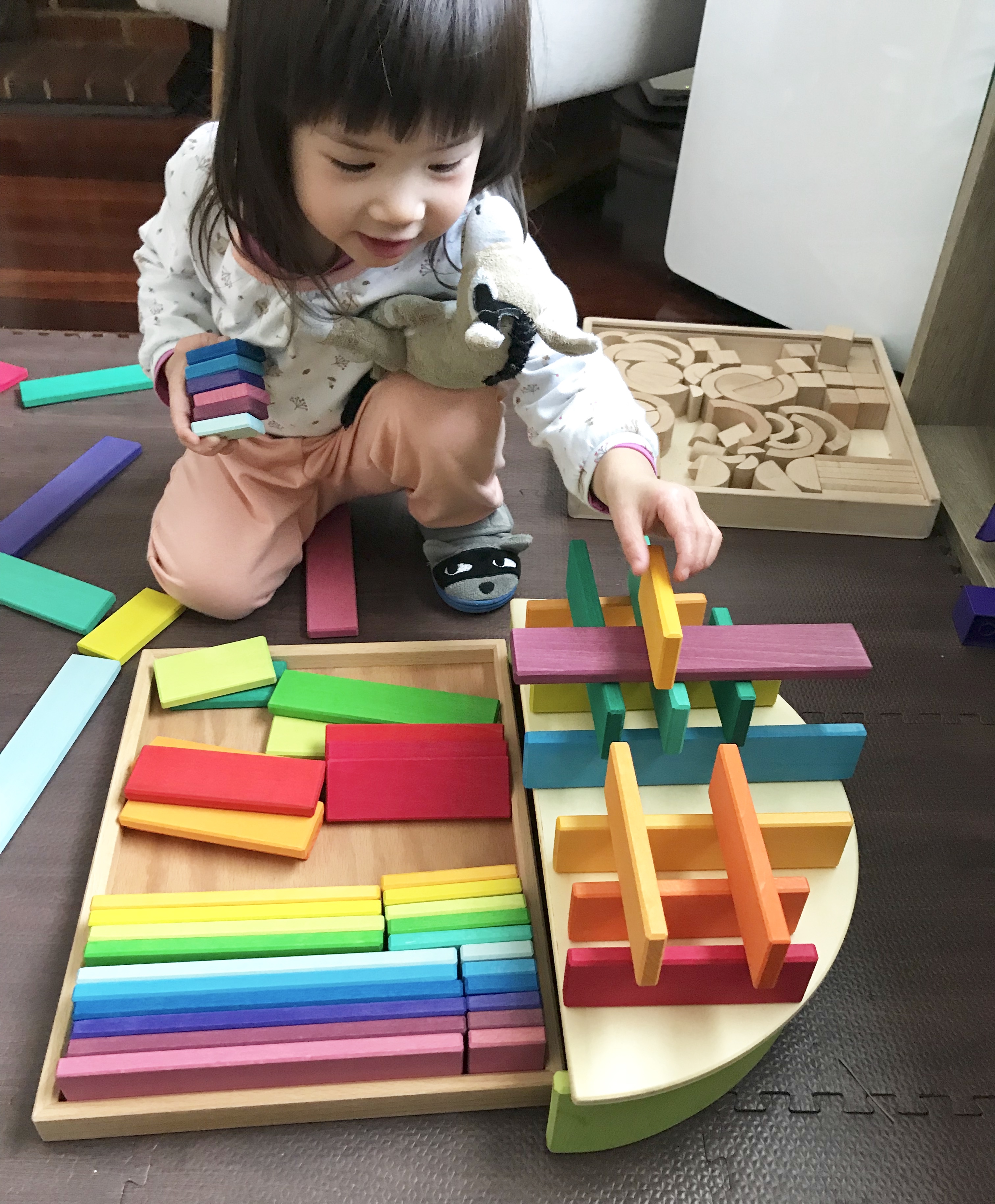 This is Exactly WHY I Created my Signature Program
*
*
*
PLAYFUL PARENT ACADEMY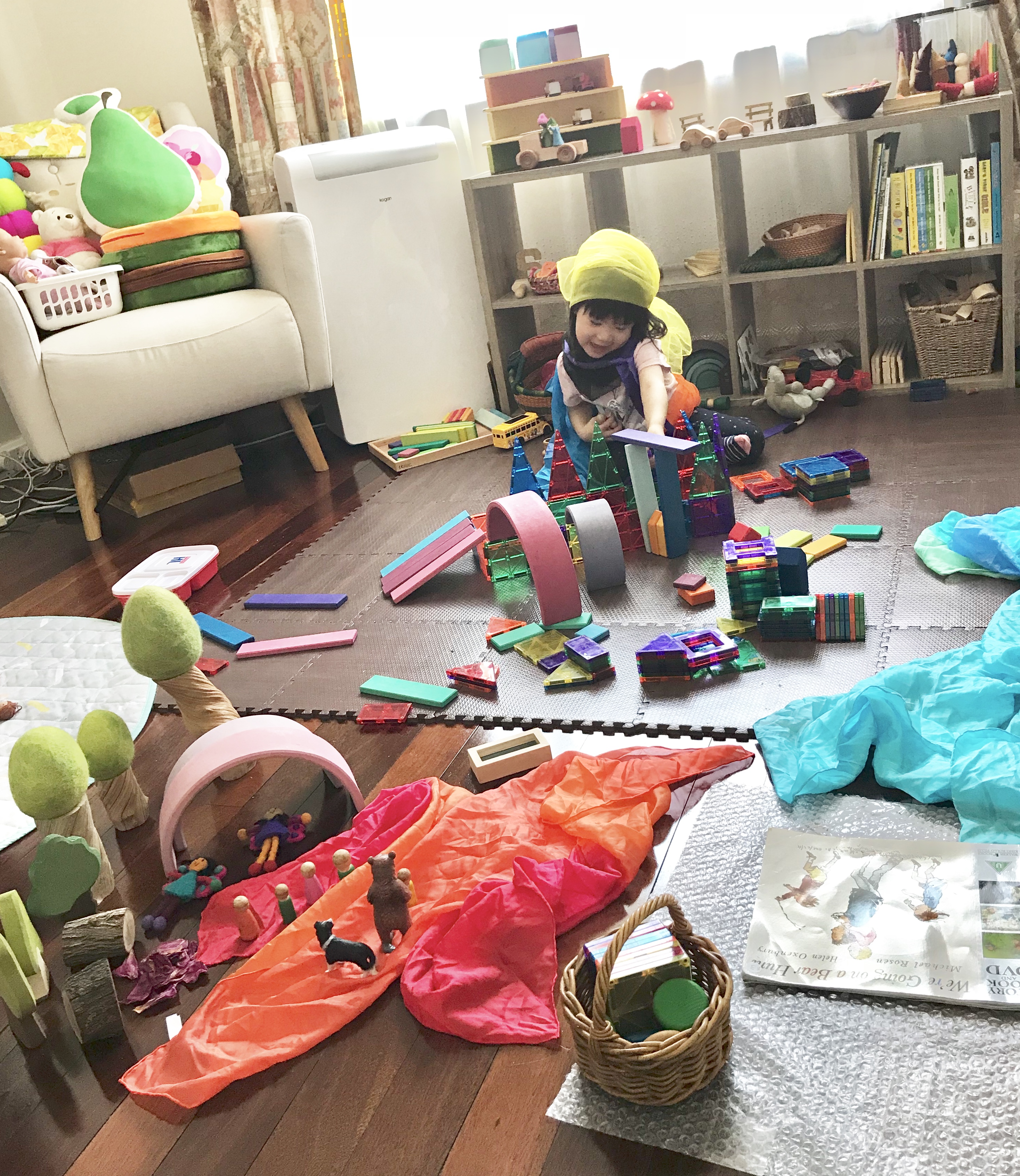 TO help you...
Confidently engage in play
with your children and actually HAVE FUN in the process
Connect with them
& CREATE LIFELONG MEMORIES with them through play
Teach them the skills to play independently
for longer and help them LEARN through play
So that you can truly
ENJOY
this season of parenthood
at home with your little ones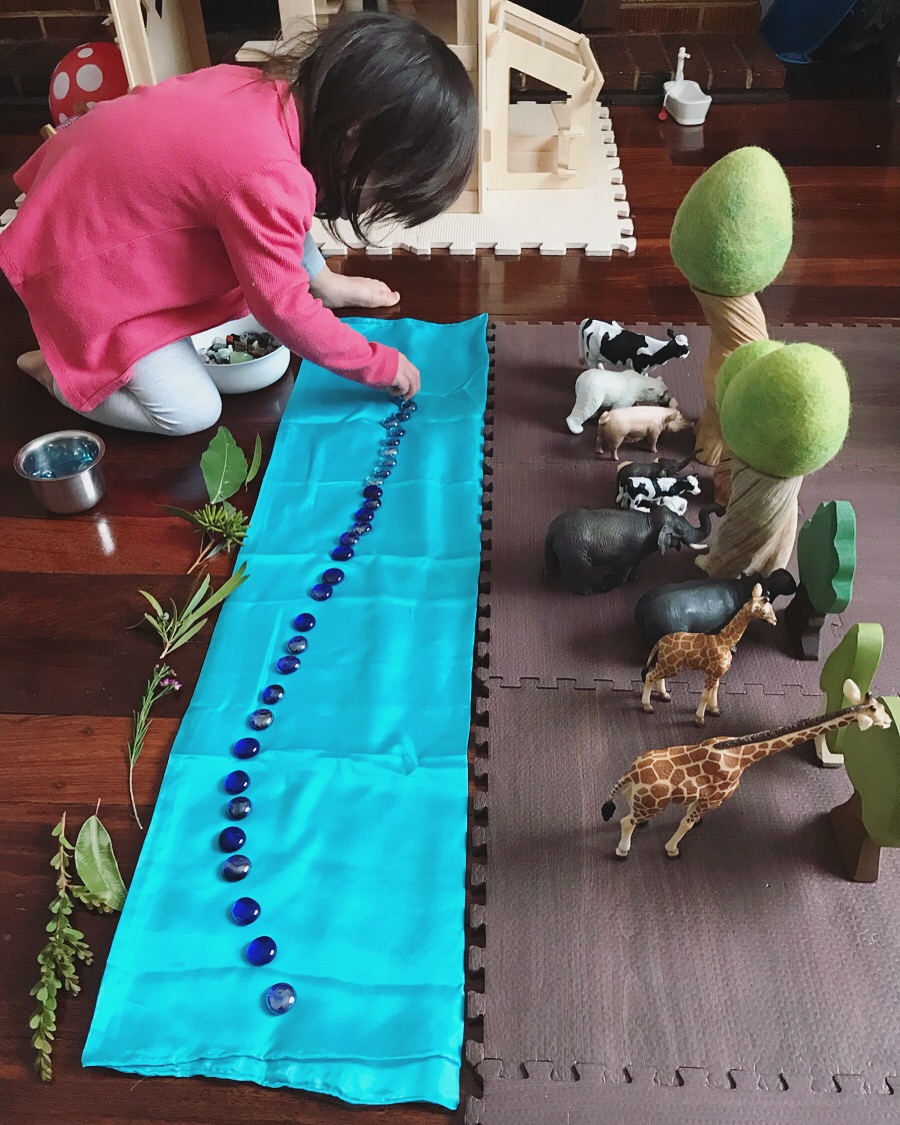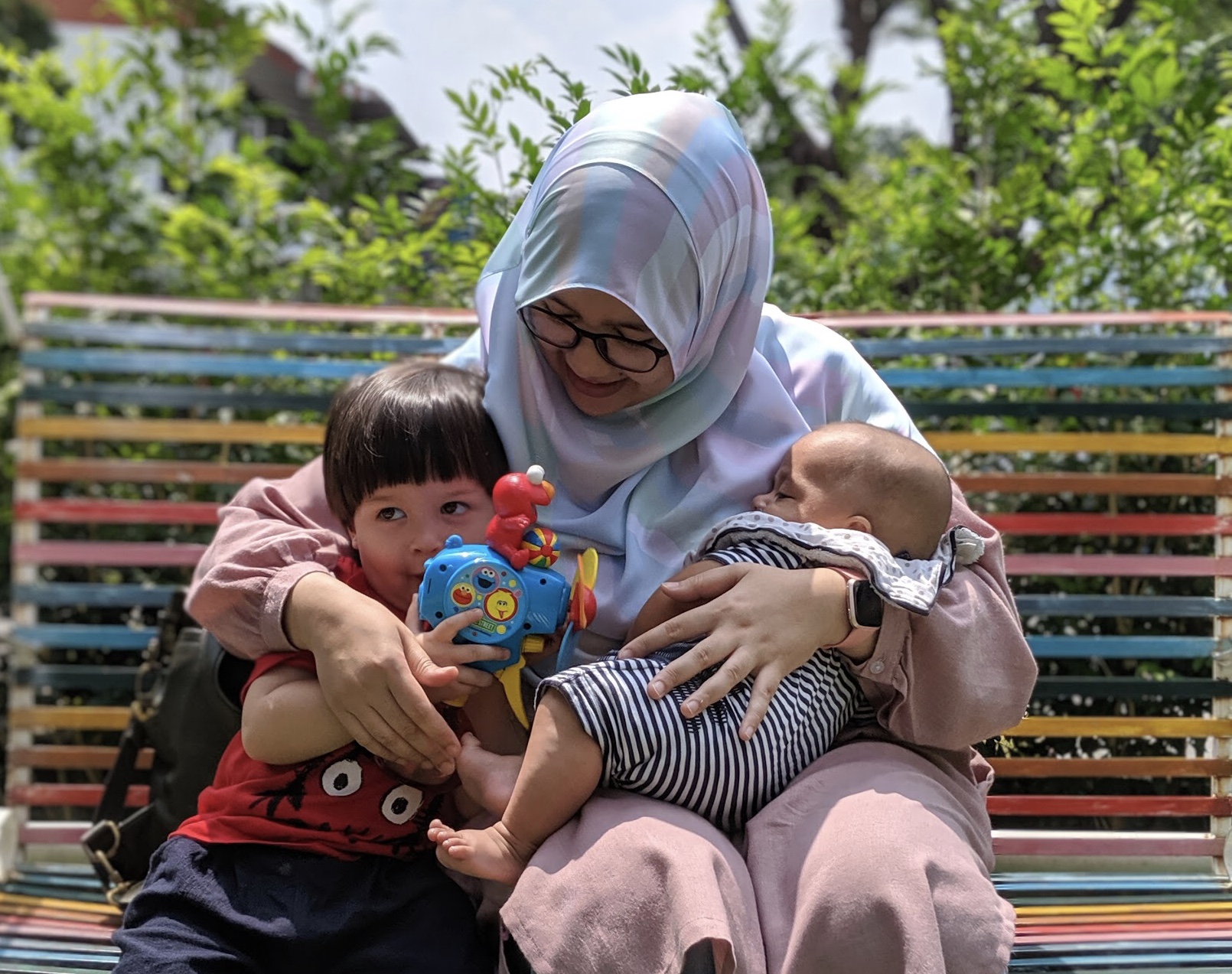 Let me introduce you to PPA Alumni Sabrina!
At the time I joined I was new into life with 2 kids, and my older boy was still adjusting to having a new sibling, which also meant that he was clingier than ever. I really wanted him to be able to have moments of meaningful, independent play without me having to set up all the things and let's be real, feeling all the guilt of not being able to give him my full attention all the time.
PPA was a lifesaver in the fact that first of all, it helped me ditch some of the mom guilt that comes with not being able to do "all the things" with my elder child, while giving me the confidence that whatever he was already doing on his own had a much deeper meaning than I thought it did. I love how the program teaches you to understand what authentic and meaningful learning looks like, by just creating the right encouraging environment for your child - and that doesn't mean busting out hours preparing all sorts of activities for your child. Truly it helped me to ease up and just enjoy having my children grow and play together.
It definitely is still a process everyday to be able to create an environment of natural learning (lots of decluttering going on and it's not always easy with kids around 😆), but I can already see how my son's imagination has bloomed just by letting him take the lead with what he'd like to do.

- Sabrina Hanim (mum of 2)
Here's a sneak peek of the content covered
---
Playful Parent Academy
Module 1 - Child's Play 101 (The Basics)
The 5 Myths of Play

Understanding How Children Learn (The F.A.R.T.S. Framework)

The 4 Building Blocks for Authentic Learning
Module 2 - Roadblocks to Playful Parenting
Smashing Roadblocks

Understanding Mess

Mess Management
Module 3 - The Play Environment
Setting Up The Play Space

How to Choose Open-Ended Toys

Specific Play Areas

Maintaining the Play Space
Module 4 - The Role of the Parent
The Art of Observing The Child

The Art of The Invitation

The Art of Playing With Them Without Playing For Them

How to Extend on Their Interests

How to Harness the Power of Teachable Moments
What's Included in the Program?
---
When you join Playful Parent Academy, you get
Lifetime access to 15 video lessons over 4 modules

Lifetime access to 15 downloadable PDFs

Lifetime access to any new materials that are added to the course

Downloadable worksheets and resources to accompany each module so you can get clarity, take action and see results
If you enrol during this limited time period, you will also get access to 4 amazing BONUSES!
Bonus 1 - 6 Weekly LIVE Group Coaching Calls
Bonus 2 - Support and feedback in our private Facebook group
Bonus 3 - A Toy Rotation masterclass by Casey Patch of Little Lifelong Learners

Bonus 4 - The Comprehensive Guide to Raising Creative Kids Through Having a Home Art Space (Ebook)

Enrol in Playful Parent Academy (PPA) Today
Who is Playful Parent Academy for?
Parents-to-be. You want a comprehensive guide for creating a wonderful play culture in your home from the very start!
First-time parents and parents of multiple children. You are looking to learn strategies to enhance and deepen the play experience in your home for both parent and child(ren).
Parents who are overwhelmed. You want your children to be able to play independently for longer.
Parents who want to connect more meaningfully with their children through play. You want to enjoy, and not dread playtime with your kids!
Frequently Asked Questions
When does the course start and finish?
The entire course is already up and waiting for you inside of the online portal. It is a completely self-paced program so you have full control of setting the pace at which you want to complete the course. Take your time or binge watch the videos Netflix-style whichever suits you best!
How long do I have access to the course?
How does lifetime access sound? :) You have unlimited lifetime access to the course materials including all bonus materials that will be added in subsequent launches for as long as you like.
What age group is this program suited for?
This program is NOT about giving you more activity ideas to attempt with your children as there are already tons of those on Instagram and Pinterest. It's not age-specific in that I'm not teaching you specific activities that you can do with a baby, toddler or preschooler. I'm teaching on PRINCIPLES like how children learn, and giving you STRATEGIES on how to follow the child, extend on their interests, how to facilitate child-led learning, identify teachable moments and to engage with YOUR children in play regardless of their age or interests.
I'm busy! What if I do not have the time to set up activities for my kids?
As a busy SAHM to 3 myself with no help in the day, I HARDLY set up play invitations for my kids these days. I created this course to help parents see that you don't need to spend a lot of time to engage in play with your kids and help them enhance their play experience. Instead, I want to show you how you can facilitate child-led play and identify spontaneous teachable moments in whatever pockets of interaction you have with them. My goal is to provide you with actionable information that you can implement right away...not "fluff" that sends you in a million different directions. Additionally I will show you how you can get more time back by setting up the environment purposefully and intentionally as a tool so that it encourages your children to play independently as opposed to having the need to constantly set up activities for them.
I like what you're offering and think I will benefit greatly from it but we are living on one income and it is quite a lot of money for us to spend.
I hear you and I completely understand. We are a family of 5 too on one income. Every purchase we make is based on careful consideration and weighing out the importance, the necessity and the VALUE of what we are purchasing, whether the purchase has the means of changing our lives for the better or not. I know what it's like to feel like a particular purchase is a lot of money. I know this will be an investment for some of you but I 100% stand behind the value that this program will be. It's akin to investing in those expensive open-ended toys that I often harp about on my IG account. The true value of it will be seen and felt for years to come. I am fully committed to helping parents attain this transformation that I know they need and I will be doing my utmost best to ensure that the VALUE you receive from the program will outweigh the cost of it.
Could I just find this information for free online?
To be perfectly honest, you can find pretty much anything online these days in every single niche and field, but does that mean it's legitimate and helpful? Not necessarily. And who's got the time to sift through a bunch of different websites and information just to find strategies that may or may not work? Also, most people just don't know what to look for when trying to find real, actionable advice. By joining PPA, you're getting a tried-and-tested process to accomplish playful parenting, taught by an early childhood teacher/ mum of 3 kids (who knows the theories behind how children learn combined with the experiences of someone who actually lives and understands the crazy demanding parent life). Don't you think this sounds better than taking shots in the dark and figuring things out on your own? :)
What if I am unsatisfied with the course?
I genuinely want you to get immense value and transformation out of this program, which is why I offer a 30-day money back guarantee which makes this 100% risk free for you! If you feel like the program has not delivered, simply let me know within 30 days of purchasing the program, show me that you did the work and I'll give you a FULL refund.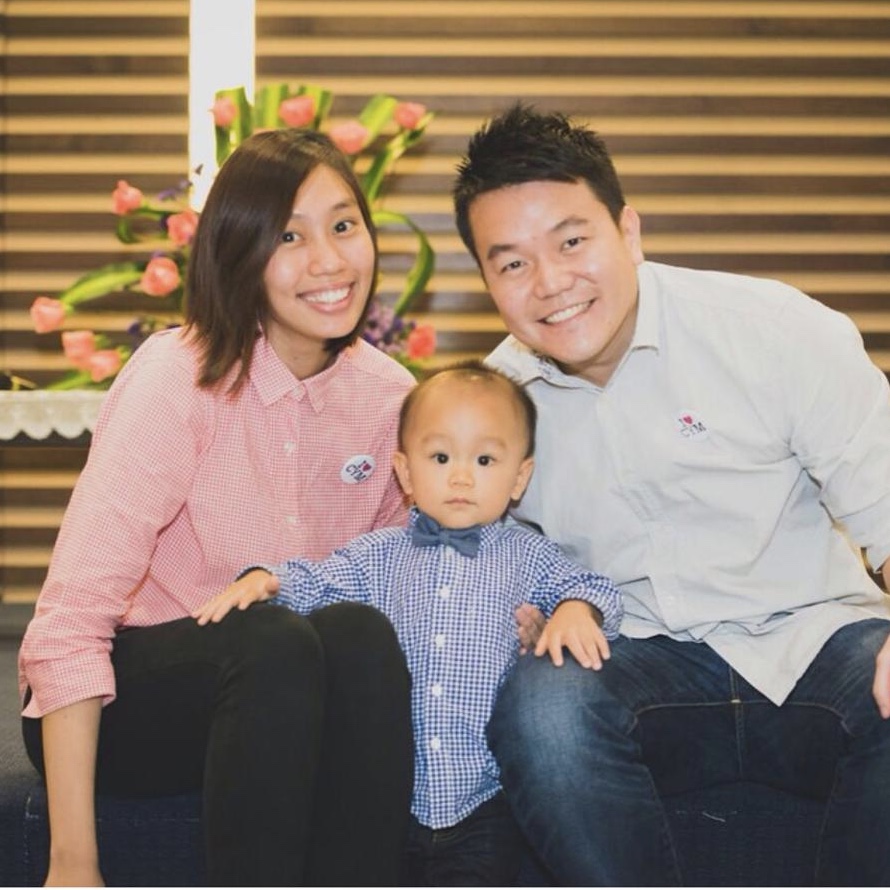 Here's What PPA Alumni Are Saying!
"I have learnt from Jules that no amount of toys can replace the present, attuned and playful parent. I used to just buy toys and hope my kids will play with them and give me some peace and quiet. My home just became more cluttered and my kids were still asking me to play with them. I resorted to bringing them out to occupy them but this proved to be very tiring. I saw so many invitations to play on Instagram but I felt too tired to try any.
Til Jules opened my eyes to see what play actually is and how it can actually be so simple. Play is not just about entertaining our kids. I'm still learning to be more present with my kids and prioritise play time with them, but I must say Jules has thoroughly changed the playscape in our home and helped me to grow in my confidence, knowledge and skills as a playful parent. I have grown to enjoy play time with my kids and connect with them through play!"
- Yuan, Founder, Barefoot Toys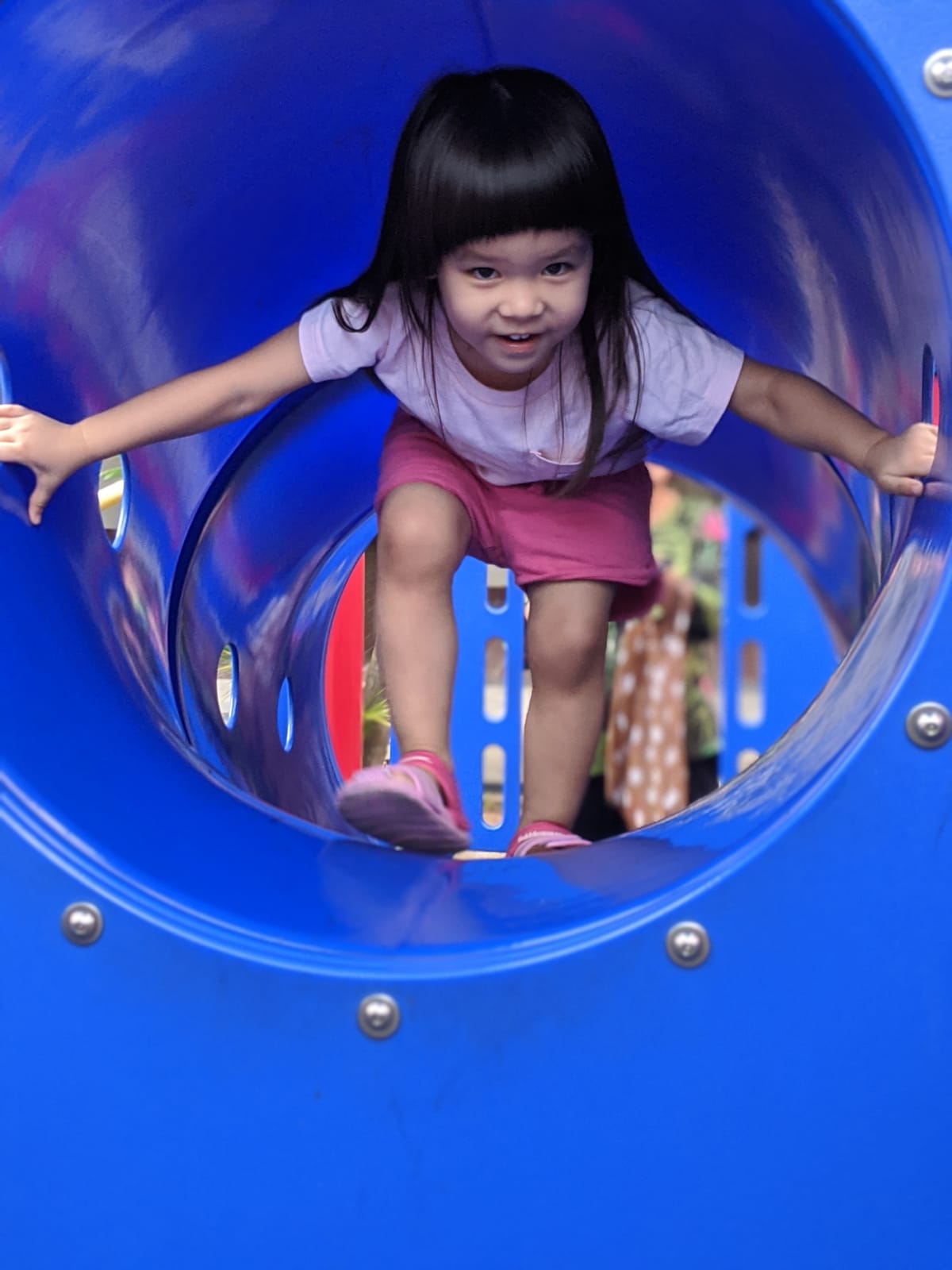 I have a hyper active yet super clingy 2yo who would always insist that we play together. I love my kid with all my heart and soul but it drives me nuts when I have to play with her all the time. So I started looking for ways on how to make her play independently and I came across Jules and the rest was history.
Now my kid can play for at least 10-15 minutes on her own, which is a feat considering how clingy she was before. My kid has also become more creative and loves our art space. I've learned how to arrange our play area in a certain way where I can still do my chores while my kid can still play beside me. I've also learned so much from Jules about catering to my kid's interest and most especially, how to become a more observant, patient and creative parent. I never knew I was practically ordering my kid how to play when it should be the other way around.
- Julie Ensomo (mum of 2yo)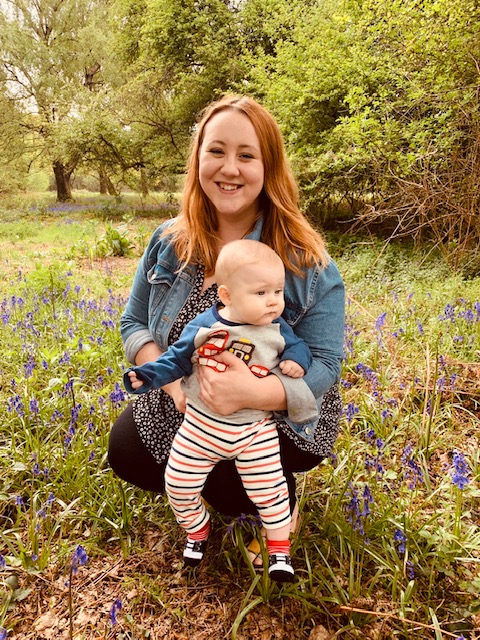 I have slowly taken the steps to prepare the environment for my child to thrive. We have worked out dedicated spaces and I can more easily set up activities now I know how to think about going wide and deep on his interests. Whereas before it was more guess work. Also I have had an attitude shift to what play is and how it should be the centre of his life.
Before doing the programme I was spending valuable hours trawling the internet for this advice from so many different sources. After purchasing this it was here for me in one big resource so I could save time and give that back to my child. I think every parent wants to save time.
- Daisy Thompson (mum of 1)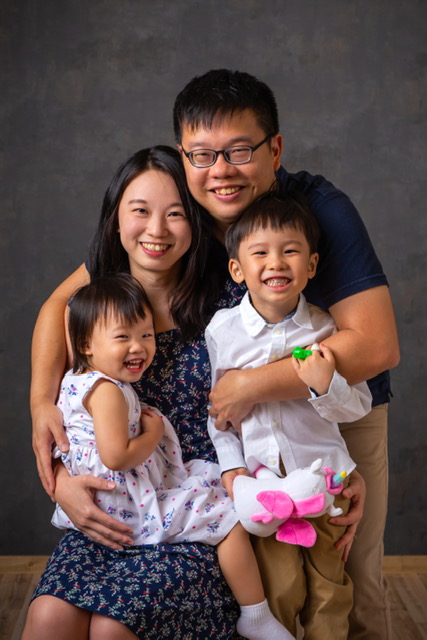 My intentions and mental preparations have changed to better suit their needs and learning patterns. I can also see that they enjoy playing open-ended toys and the best result so far is that my elder one is self-motivated to approach the toys and didn't need my presence for a good while.
If you're thinking twice because you may not have the time to watch it or invest time to apply, then I can attest to it that you don't have to go through ALL of the materials to be able to make a difference or change. It's a gradual process and it takes time, yes, but there's no regrets. It's one of the best investments I've made!
- Doreen Tan (mum of 2)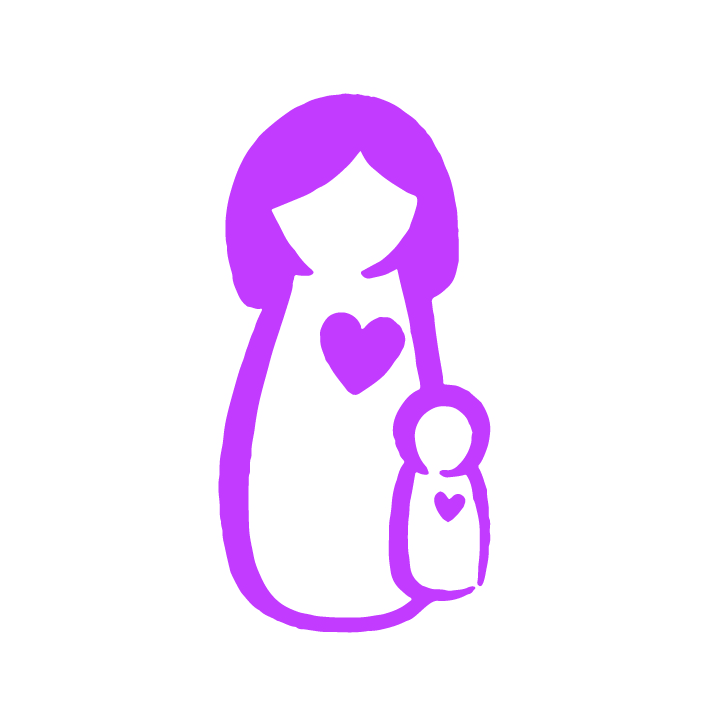 I am a stay at home mum of 3 little ones, and I felt like I was running out of ideas/ had no idea of how to present ways for my kids to play and grow in their own independence and creativity. I felt like I needed inspiration, something that was authentic but also easy to do because life is busy, as we all know.
Since doing the program I have been able to relax and not feel so pressured in how I was presenting play time to my kids, they have played longer on their own at times, other times they have created things I didn't know they could do.
- Rebeca Carter (mum of 3)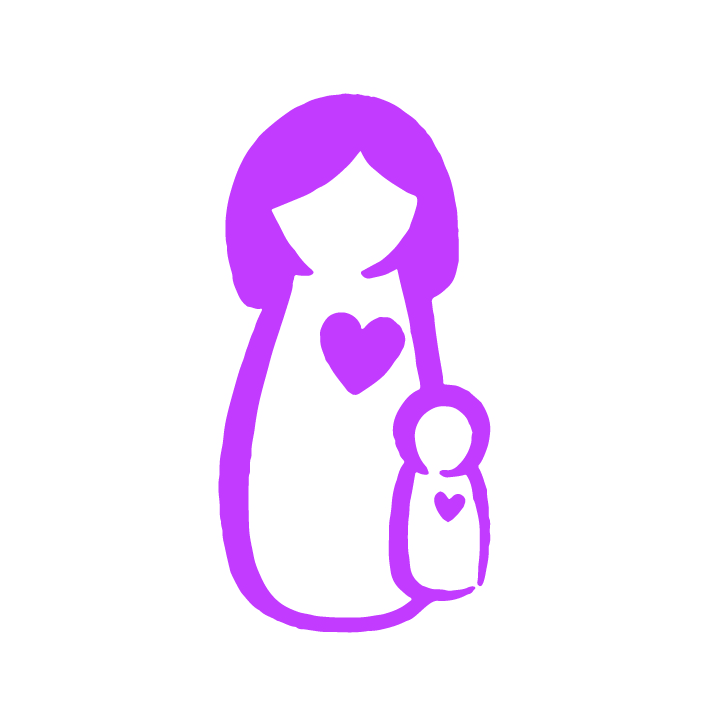 This program is an investment for both you and your child. Now, every toy or play space or play invitation is intentional for me. I am more relaxed when setting play invitations and don't hurry to clean up. I learnt how to respect her play and don't hurry to reset it so that she can continue to play with them.
I am more mindful of authentic learning and have observed how she is more willing to do activities when it's meaningful for her. I learnt to read her cues and observe what interests her so that I can catch those teachable moments.
- Mazirah Rahman (mum of 3yo)
Meet Your Playful Parent Coach!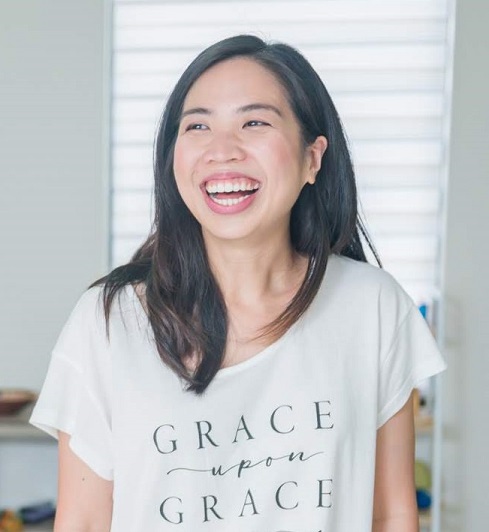 Well hello there! I'm Jules, founder of Stories of Play

I was a fully qualified early childhood teacher for several years after receiving a Masters in Early Years.
I've learnt so many things on the job about engaging children through play. I learnt about child development. I learnt how to create beautiful play invitations. I learnt how to follow the interests of the child. I learnt how to identify teachable moments.
And then I became mum to 3 kids.
In 3 years I might add! #BestJobInTheWorld
Which meant I had to learn how to engage my kids in play on top of running a household semi-decently #LaundryIsMyAchillesHeel
I've taken EVERYTHING I KNOW as teacher and mum, drawing from my knowledge and experiences as an early childhood teacher as well as a SAHM of 3 kids under 3, to create this program teaching you how to confidently engage in play with your child, and get them playing independently for longer
So you can CONNECT with the most important little people in your life, CREATE MEMORIES with them, and CELEBRATE and ENJOY this season of your motherhood with young children.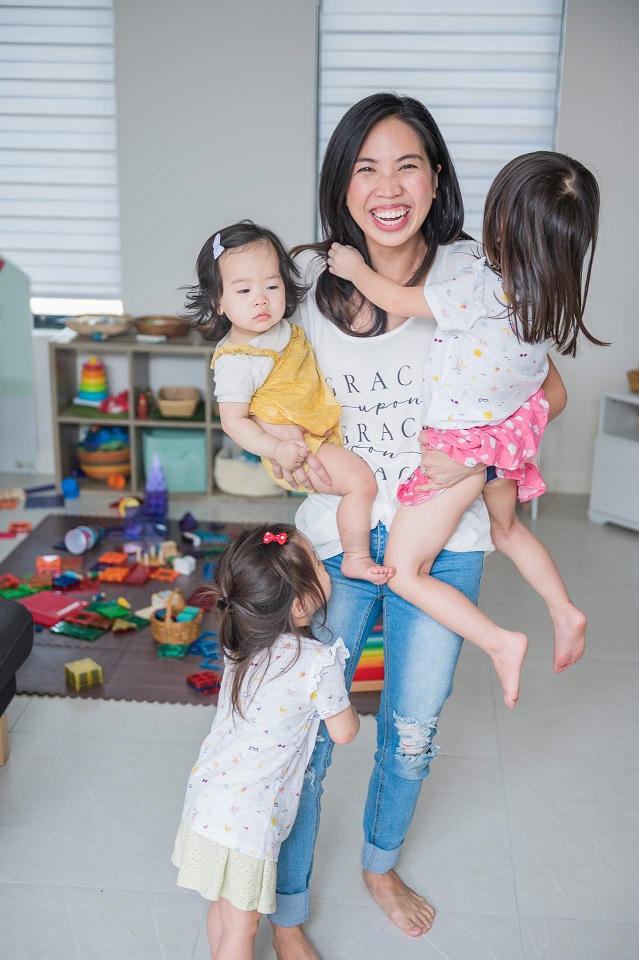 I'm passionate about all the benefits that play brings and as a teacher, I see it as my mission to bring awareness to the power and importance of play in the early years.
But above all, as a mother, I'm passionate about helping parents experience abundant, full and purposeful lives in their journey of parenthood.
If this program sounds like something you are interest in, it'll be my absolute honour to welcome you into PLAYFUL PARENT ACADEMY and coach you into becoming a confident, intentional and playful parent.